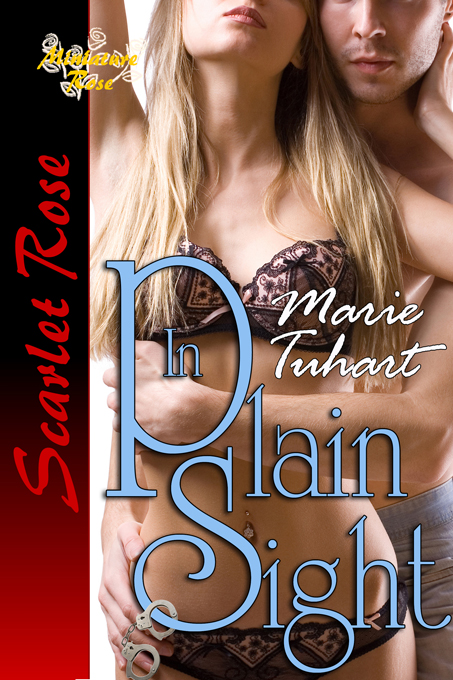 One of my friends had her first e-book release this week. Check it out:
Bad boy businessman Joe Bradshaw has achieved almost everything he's wanted in life, but his strait-laced colleague Victoria Collins is proving an elusive challenge. A steamy encounter in the elevator begins a wild journey of sensual discovery. Joe's determined to break through Vicki's barriers to reveal the red-hot woman hiding inside. But Vicki is stalked by her past—her ex-fiancé will stop at nothing to get her back. Falling in love and keeping Vicki safe could be the biggest challenges of Joe's life.
In Plain Sight
by Marie Tuhart -
read an excerpt or buy
.